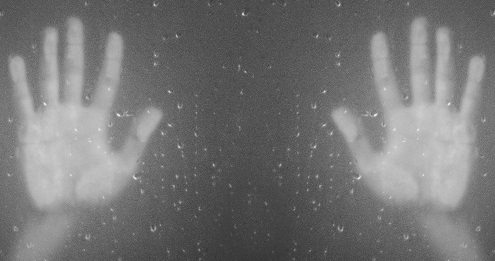 Author: Justin Mckibben
Early yesterday afternoon I caught a shared video link on my Facebook feed to the new Macklemore video. It was the first I had heard of it, and the person sharing it seemed pretty impressed. The title for the video- "Drug Dealer"– is already enticing. Once you see it, it's hard not to get pulled into the cold, dark reality of it. I shared it, and watched it a couple times by the end of the day.
Honestly, if you haven't seen it by now I would be absolutely shocked.
Later, I noticed on my feed it had been shared by 20+ people I knew, and the comments were praising this harsh and devastating depiction of withdrawal and addiction more and more. The spark was lit and the story has since taken off. So what was it about the Macklemore "Drug Dealer" music video that made its message so strong?
Describing "Drug Dealer" Music Video
This latest piece of work directed by Jason Koenig tells a haunting and dramatic story from the open shot. Throughout the "Drug Dealer" music video the theme is consistently set in intensity, and the darkness of the battle with addiction is complimented in the visual contrast.
The first clip begins with Macklemore himself curled up in a naked ball in a shower. It skips back and forth between shots of him twisting on an empty mattress in a dirty room decorated with drugs, and close up shots of Macklemore's sweaty, swollen face. The close-ups are portraits of pain as the artist passionately raps about opioid addiction, eyes dark and teary that are almost entirely fixed on the camera.
Breaking Down "Drug Dealer" Music Video Lyrics
The words to the song are powerful, direct and damning to the Pharmaceutical Industry and the crooked doctors that many say have made the determining contribution to the opiate epidemic in America. Macklemore makes some raw and heartbreaking revelations in his lyrics.
Calling out Big Pharma
One line implies that billionaire drug companies pay off crooks in congress, but executives never see prison time for their crimes. Probably referencing numerous stories of drug companies being sued for falsely marketing drugs as not addictive, and hiding research information.
Singer Ariana Deboo is featured on the chorus, and Deboo also appears in the "Drug Dealer" music video, drowning in a sea of red and white pills as she voices her contribution. Deboo's vocals are a evocative melody of words that point a blatant finger at the Pharmaceutical Industry and the crooked doctors in America. Her words ring out-
"My drug dealer was a doctor, doctor
Had the plug from Big Pharma, Pharma
He said that he would heal me, heal me
But he only gave me problems, problems
My drug dealer was a doctor, doctor
Had the plug from Big Pharma, Pharma
I think he trying to kill me, kill me
He tried to kill me for a dollar, dollar."
Neither Macklemore or Deboo seem to be pulling any punches in this one. The scary part is these words are so firmly based in truth. In fact, over time controversy has continued to boil as reports shed light on doctors getting kick-backs for prescribing drugs from the companies that produce them.
Celebrity overdoses
In another few lines he makes mention of several other artists that have died due to drugs, especially prescription drugs, including:
Michael Jackson
Whitney Huston
Pimp C
DJ AM
These are just a handful of the celebrities in the past few years who have suffered or died in relation to prescription drug abuse.
Calling out the music industry
In one line Macklemore says "we dancing to a song about a face gone numb" pointing out how despite the fact that more people are dying from drug overdoses than ever before, we have a society that generates a music industry where artists glorify drug abuse. Even though some of these same artists don't use drugs, they just say what sells. Macklemore seems to be calling out the icons of our time to stand for something instead of just trying to sell anything they can.
Why now?
In the "Drug Dealer" music video Macklemore also challenges the fact that since the opiate epidemic has made it into the suburbs from the city it is suddenly everyone's problem. Many have argued that the epidemic wasn't such a public health concern until it was no longer only hurting low-income inner-city communities.
This same segment of the song also stands to shake the addiction stigma that it only happens in certain areas with certain groups.
Reality of addiction and recovery
A great moment is toward the end of the song when the momentum reaches a fever-pitch. The distortion of the vocals and the shouting, sweat-smeared face in the camera says enough, but the reality of what Macklemore is sharing about his own desperation is gripping.
Then, he says the serenity prayer.
This prayer is one well known to pretty much anyone in the recovery community. It is recited in many 12 Step groups, depending on the group's format and function. Most recovering addicts and alcoholics know it by heart. The video lightens up to a scene of Macklemore sitting in a 12 Step meeting, surrounded by people sharing. He gets a hug from another member, and the credits roll.
A Man with a Message
The "Drug Dealer" music video is part of the release of the first new single from Macklemore & Ryan Lewis since earlier this year when they released their sophomore album, This Unruly Mess I've Made. Macklemore is a man with a message who has been open about his own struggle with addiction for some time. He celebrated his sobriety and discussed his addiction in his music before. He even opened up after a brief relapse a while back.
Macklemore recently discussed America's opioid crisis with President Barack Obama in the MTV documentary Prescription for Change and has continued to try and be a voice shouting for reform and revolutionary action against the opiate epidemic and the overdose outbreak destroying millions of lives.
There are so many reasons this song hits so hard on the opioid crisis in our country. For anyone who has experienced it first hand, whether their own addiction or that of a loved one, the fight is very graphic and very real. Macklemore's new "Drug Dealer" music video looks you in the eyes with the intensity of that fight. It is hard to watch, but it's something too many people have to live every day.
As part of most recovery fellowships, we often share our stories. As part of the battle against the shady practices of Big Pharma, we should call politicians to action. And as part of overcoming the opiate epidemic, we raise awareness. Macklemore's new "Drug Dealer" music video takes a stab at all of these. Along with such action, effective treatment is also critical to change. If you or someone you love is struggling, please reach out and get help. Call toll-free now. We want to help. You are not alone.